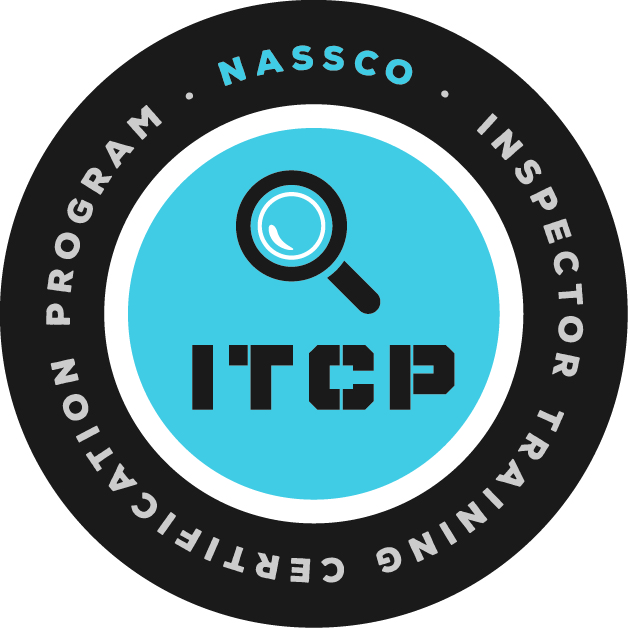 ITCP
NASSCO's ITCP® training and certification program provides field construction professionals (i.e., consulting and municipal engineers and contractors) with comprehensive learning and tools to understand and inspect trenchless pipeline renewal technology. NASSCO offers this program for cured-in-place pipe (CIPP) and manhole rehabilitation, with other technologies such as grouting currently being developed.     
Use the Classes and/or Trainers tool above to search and register for a class or find a trainer for either ITCP-CIPP or ITCP-Manhole Rehab.
Initial Certification for ITCP-CIPP or ITCP-Manhole Rehab:  $1,195.00
Replacement Manuals (available to certified individuals only):
$150.00 plus shipping

$50.00 E-Book (if already have a hardcopy of the current version)
HOW LONG IS CERTIFICATION VALID?
ITCP-CIPP certification is valid for 5 years from the date of issuance.   In order to maintain certification, all certified individuals are required to recertify prior to their expiration date.
ITCP-Manhole Rehab does not yet have a recertification requirement.  Once instituted, a validity period will be assigned.
WHAT IS THE DIFFERENCE BETWEEN TRADITIONAL CLASSROOM AND VIRTUAL CLASSROOM TRAINING?
Traditional Classroom Training is trainer-led, in-person instruction.
Virtual Classroom Training is live trainer-led, online instruction.  
Both use the same syllabus which ensures all students get the required information to become certified.
CAN I GET CONTINUING EDUCATION UNITS?
Yes.  NASSCO offers CEUs through the University of Texas, Arlington.  We also offer CEUs through select states.
Credits through the University of Texas, Arlington can be requested upon enrollment for a session.  If you require credit after the fact or would like to request state credits (extra fees apply),  you may request them up to 12 months after course completion by filling out the CEU Request Form.
Credits provided through the University of Texas Arlington
ITCP-CIPP (1.35 units)

ITCP-MR (1.35 units) 
Credits provided through individual states?    Email support@nassco.org to inquire.
Meet our Featured Trainer!
Mike Kerr

We value our highly professional and qualified trainers! We'd like you to meet them.  This month's featured trainer is Mike Kerr with Michael Kerr Consulting.

I started out my working career in the US Coast Guard as an Electronics Technician followed by many years of managing restaurants.  After a successful restaurant career, I found myself looking for work in 1994 when a friend of mine got me a position as a Laborer with a pipe cleaning and inspection company.  I worked my way up the ladder in the company and became their Health and Safety Director.  During this period of my career, I trained hundreds of people a year while still working in the field.

 In 2002, I took NASSOCO's Pipeline Assessment Certification Program (PACP®) and became a NASSCO certified PACP Trainer.  I continued to do safety training while also training PACP, since most of our customers needed both.   I decided to launch my own business, Michael Kerr Consulting, in 2010.  I retained most clients from my previous connections and traveled to do training and visit job sites around the U.S.  A few years later, I became a NASSCO PACP Master Trainer which was a wonderful way to help further the PACP program by working with other trainers. 

 With continued involvement in training PACP, NASSCO named me Training Director in 2019.  The role has been very rewarding.  I really enjoy helping other trainers develop their skills and I also take great pride in improving our training programs.   I look forward to many more years of service to NASSCO and the Industry!
Manual Suggestion
We strive to make our ITCP® and PACP® training manuals the best they can be. Do you have a suggestion or recommendation for improvement? Please complete the form below to notify a NASSCO Team Member.