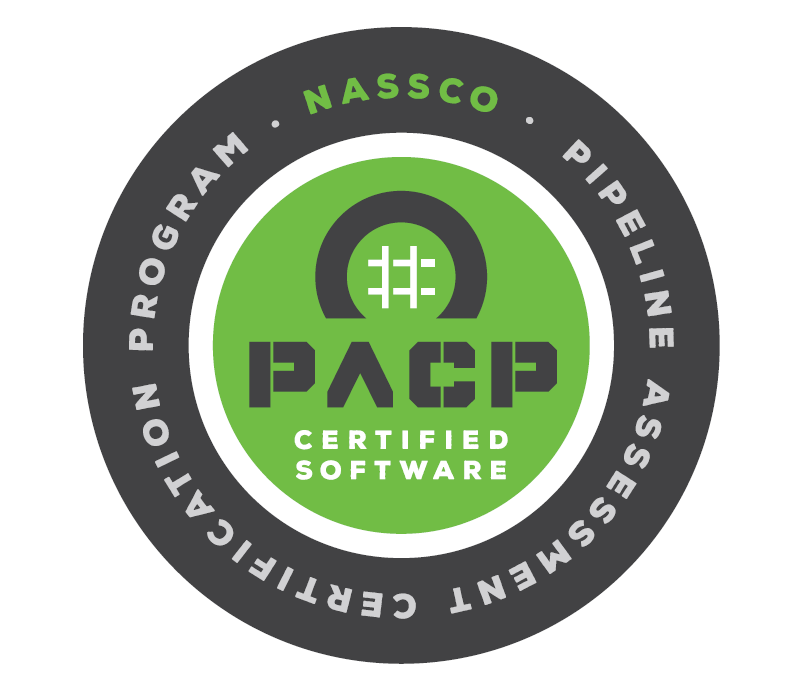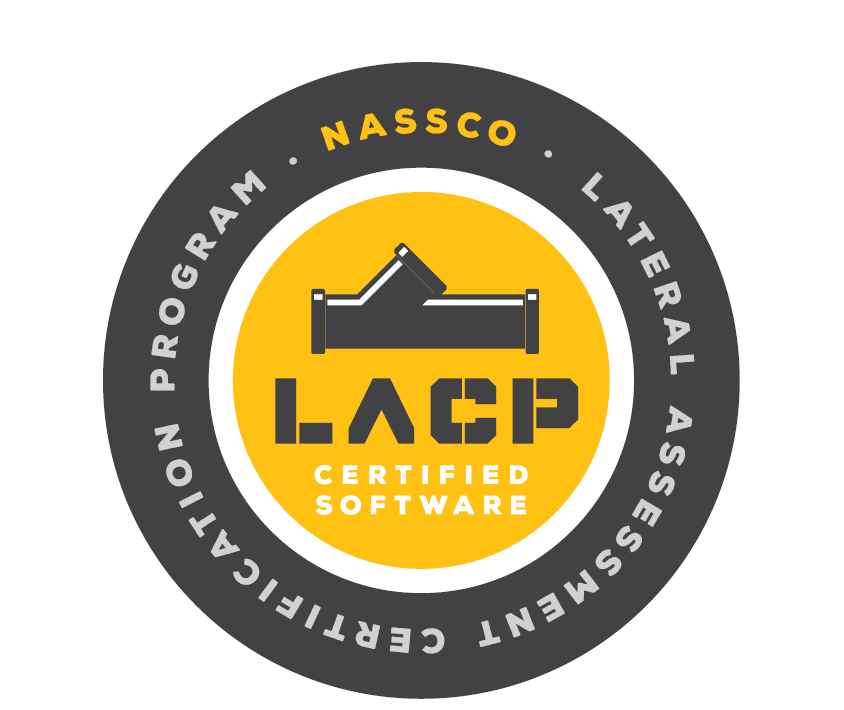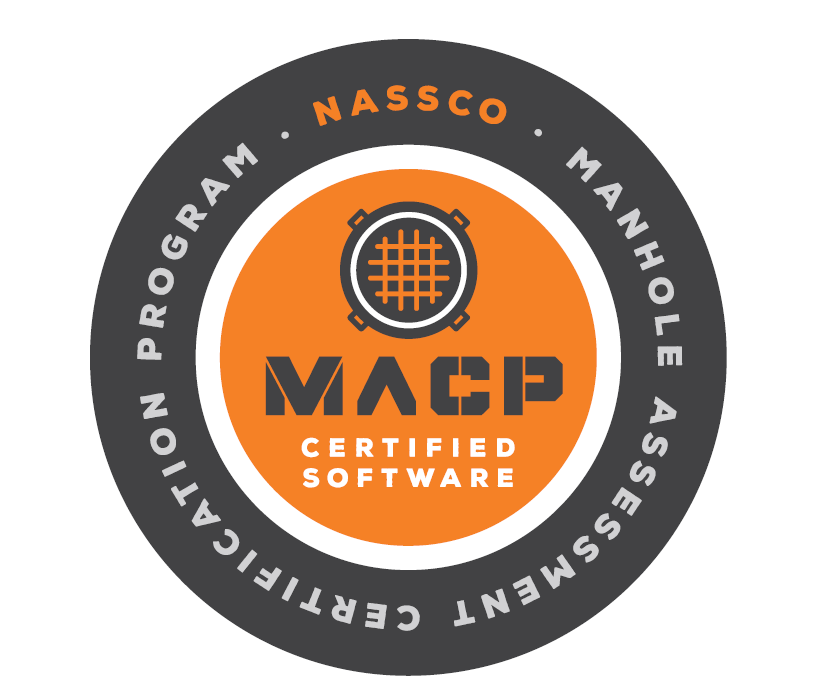 Certified Software
Since data integrity is so important to quality asset management, it is essential that the tools used to collect that data are tested to ensure proper validation when codes are entered, and to provide a smooth import and export using the NASSCO transfer file.   
Only the vendors shown below have met the testing requirements set forth by  NASSCO in the PACP/LACP/MACP version shown. Always make sure that you are using the latest version that your vendor provides. If your software version is older than that listed for your vendor, it will not have met the rigorous tests for this PACP/MACP/LACP release from NASSCO.
Click the plus sign on each logo to view certification details.
IMPORT AND EXPORT SOFTWARE
IMPORT ONLY SOFTWARE

Interested in having your software certified?
Inquire now by emailing heather@nassco.org.
TERMINOLOGY: CERTIFICATION
Currently NASSCO CERTIFIES software for use with PACP, MACP and LACP and is currently working on a RATING system for automated assessment software. Software companies with products that have been CERTIFIED are listed at https://www.nassco.org/certified-software-vendors and, by definition, have proven their ability to import and export, only import or only export the standard NASSCO transfer file, and NASSCO has officially tested the company's software.
When describing its software and its relationship with NASSCO and PACP, MACP and/or LACP, software companies MAY NOT use terms indicating or suggesting that NASSCO approves, recommends, or endorses the company's software nor that the company's software complies with or is compatible with PACP, MACP, and/or LACP.
To maintain the value of NASSCO-certified and NASSCO-Rated software, it is critical to alert NASSCO's Program Manager (heather@nassco.org) of any infractions identified by software companies that do not adhere to NASSCO's Brand Standards.